All events outdoors for safety and comfort.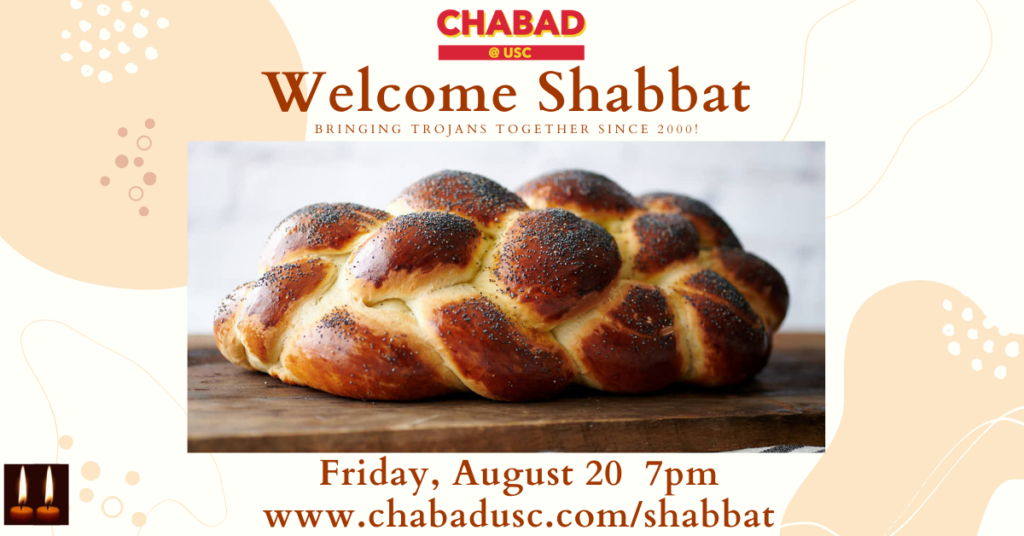 Welcome Shabbat is the best way to start your USC experience: home-cooked meal and atmosphere with a hundred or more friends.
7:00 pm Services, 8:00 pm Dinner. 2700 Severance St. – follow the driveway to the tent and backyard.
www.chabadusc.com/shabbat for full details.
At Chabad's Welcome Event you will be able to meet everyone, enjoy delicious BBQ and smores, try your hand at professional axe throwing, and get info on upcoming event. RSVP to reserve your ax! Government-issued ID and close-toe shoes required for axe-throwing.
www.chabadusc.com/welcome for full details.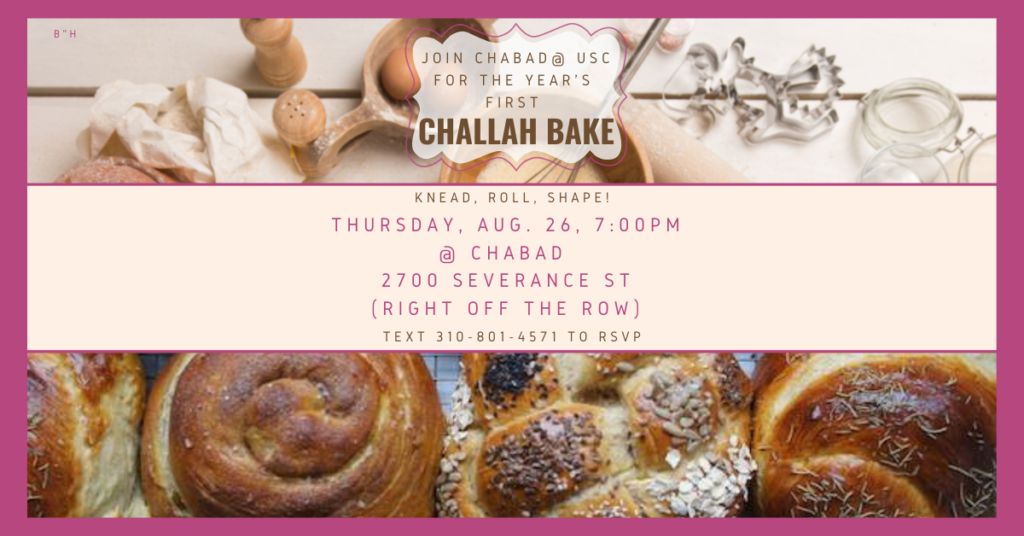 Pre-party Shabbat with Runya's Famous Challah Baking! No previous experience required.
"*" indicates required fields